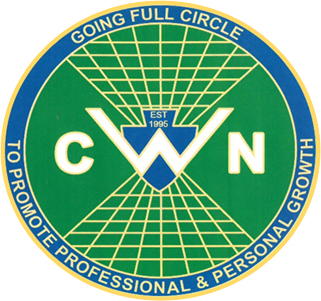 CWN Overview
County Women's Network (CWN) was founded in 1995 with the motto of "Going full circle to promote professional and personal growth". CWN is an open networking group made up of a diverse talent of professional women who come together to exchange knowledge, connect, empower and inspire one another.
CWN supports the professional endeavors of its members and encourages participation and recognition of women in the County and throughout the Inland Empire.
Objectives:
Foster personal as well as professional growth and development, and promotion of women, by using the CWN's assets and resources for the benefit of the members.
Share knowledge and expertise by creating a mentoring and sponsoring environment.
Increase visibility of women in the workforce, promote awareness and equality in the workplace, and recognize accomplishments of members.
Provide opportunities to meet and exchange ideas and information, and to expand members' knowledge of governmental procedures and functions.
Meetings:
General session meetings are held every other month on the 3rd Wednesday
Educational and informative gatherings
Special events include: shopping boutiques, speaker series, and training days